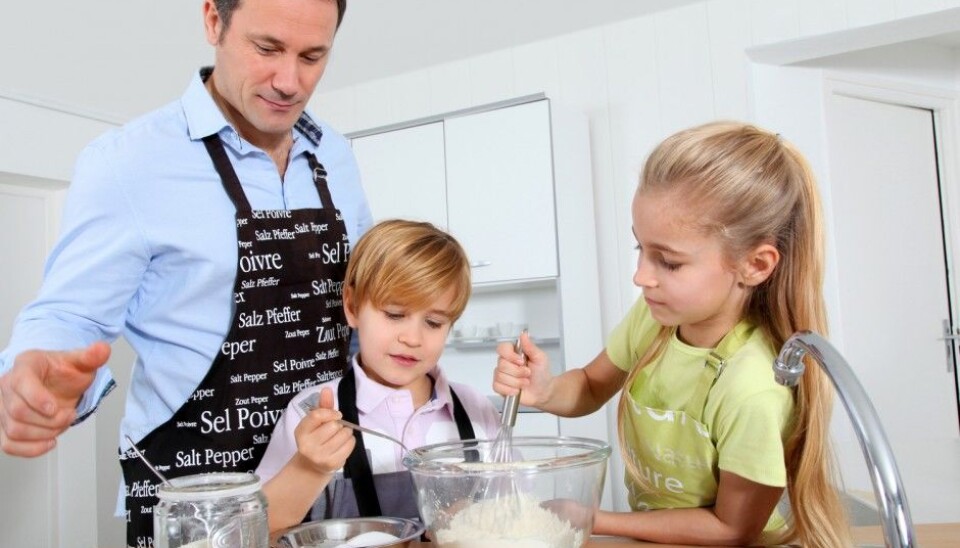 Kids who live with both parents in turn fare the best
Children who take turns living with each of their divorced parents generally enjoy better mental health than those living with just one. But this is not necessarily because of their living scheme.
How do children with divorced parents make do? Do the ones who move back and forth between two parents, for instance on a weekly basis, thrive as well as those who only live with one of them?
Swedish authorities wished to find out through commissioned research.
The researchers made use of eight representative studies in which Swedish school children ten years or older answered questions.
Six of the studies show that children living with one parent on average have inferior mental health than those who live approximately just as much with each parent. The parents in these studies were not necessarily married before separating.
Other grounds than single responsibility
This does not mean it is psychologically unhealthy to live fully with just one parent.
The studies do not follow the development of children as time passes and provide no insights into the causes of the psychological problems. The researchers had no way of ascertaining how the children were faring prior to the parental split.
The kids could be burdened with mental health problems caused by something other than whether or not they take turns living with each parent. The parents' conflicts or health situations could have contributed, but such issues were not covered by the studies.
It is more common for one parent to take on sole responsibility if the other has severe problems, such as poor mental health or addiction to drugs or alcohol. Such factors can easily have an impact on a child's mental health.
Good contact with the parents
Some of the studies took the divorced parents' financial situations into account. Single parents often have tight budgets. But kids generally fare better when their divorced parents share responsibilities, even when this gives no overall income advantages.
This indicates that something other than thin wallets are making things hard for kids living wholly with a single mum or dad. The researchers can only speculate here, but they think children have better odds for achieving beneficial contact with and support from both parents if they live with each in turn.
Swedish children who live with just one of their parents usually stay with their mothers. A father who is interested in his children and involved in their lives has an impact on his children's mental health and development, according to some of the studies.
Best to stick together?
Children tend to have the best mental health when both parents continue to live together. This could obviously be because a divorce is hard on the children, but also because of unknown factors, including that parents who get divorced are more likely to have mental problems themselves.
But in several of the studies no significant difference was found between kids whose parents lived together and kids who took turns regularly living with each. This might indicate that children can manage the transition pretty well.
The researchers found no studies of sufficient quality for making conclusions about the mental health of the youngest children, especially those up to the age of three.
Norwegian research in this area is also inconclusive. A study of adolescents from age 13 and up with divorced parents showed they are more apt to having symptoms of anxiety and depression. A few years later, however, other researchers could not confer these results. But in the latter study, the parents had split up when the kids were 15 or older. If parents go separate ways after their teenagers are 15 or older, the kids tend to get along fine.
Less common in Norway
It has become more common for children to live with both parents after such break-ups. In Sweden the number of such families has increased in the past 20 years, write the Swedish researchers.
About one in every three or four children with divorced parents lives with each in turn. This is most common when the kids are aged six to nine. In Denmark this is the case for one child in five with divorced parents.
Parents in Norway too are increasing apt to share responsibility for raising their kids by giving them two separate households. But fewer are doing so than in the other Scandinavian countries. About one in ten Norwegian children with divorced parents live with each in turn.
-------------------------------------
Read the Norwegian version of this article at forskning.no
Translated by: Glenn Ostling
Scientific links
Related content