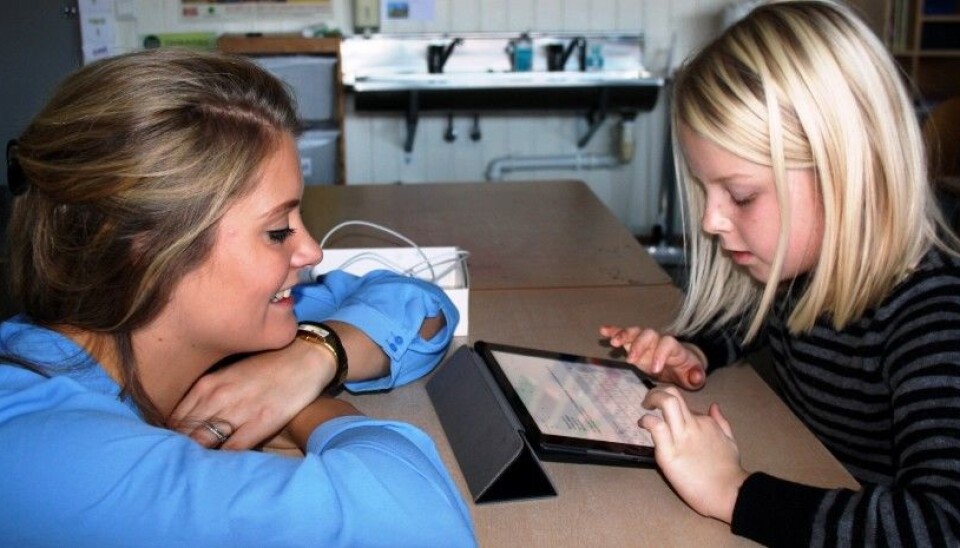 Tablets help students write faster – but is that better?
If they need to remember what they write, pencils work better. So what is really best?
Students are still learning the "3 Rs" of reading, writing and 'rithmetic. But nowadays many schools use tablet computers to teach these basic skills. They are often called "tablet schools" in Norway.
Åskollen School in Drammen is one of these schools. Rector Lars Christian Gjøsæther is full of enthusiasm and digital techno-optimism. He is among the early digital natives, who as a teenager sat in his room and coded and organized LAN parties instead of going to parties. Now he's contributing to the digital education of Norwegian pupils.
Gjøsæther, along with an increasing number of school administrators around the country, doesn't have the patience to wait for researchers to find out whether pencil or tablet is the better tool to learn the basic skills.
The right tool depends on the goal
On this, opinions diverge widely. And the answer depends on what the goal is. Is it more important for students to learn to write quickly, to have good penmanship or to be motivated?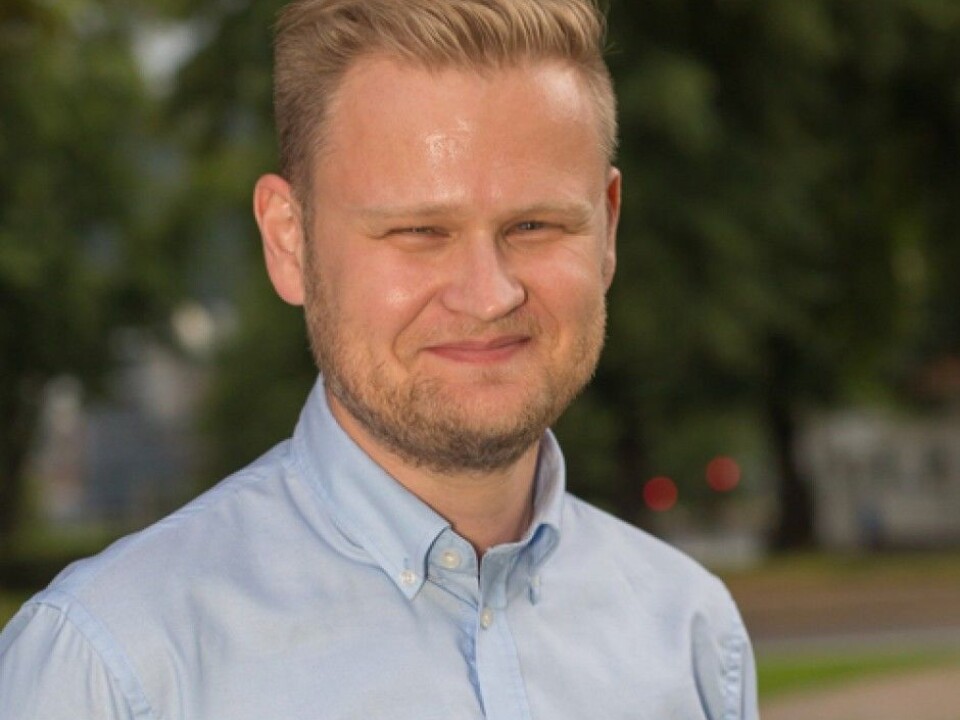 Sabine Wollscheid is a researcher at the Nordic Institute for Studies in Innovation, Research and Education (NIFU). To tackle this question, she has combed international studies on the use of tablets for teaching writing.
In terms of students' cognitive ability, i.e. the ability to think and perceive, it turns out that students remember better if they learn letters through through writing by hand.
"For example, when students write variations of the letter B, it triggers links between the fine motor skills and the cognitive processes in the brain. There is a positive correlation between memory and connections between the brain's neural pathways. The more links that exist between neural pathways, the better you remember," says Wollscheid.
If, on the other hand, you are presented with a pre-formed letter, it doesn't create the same link between fine motor and cognitive processes.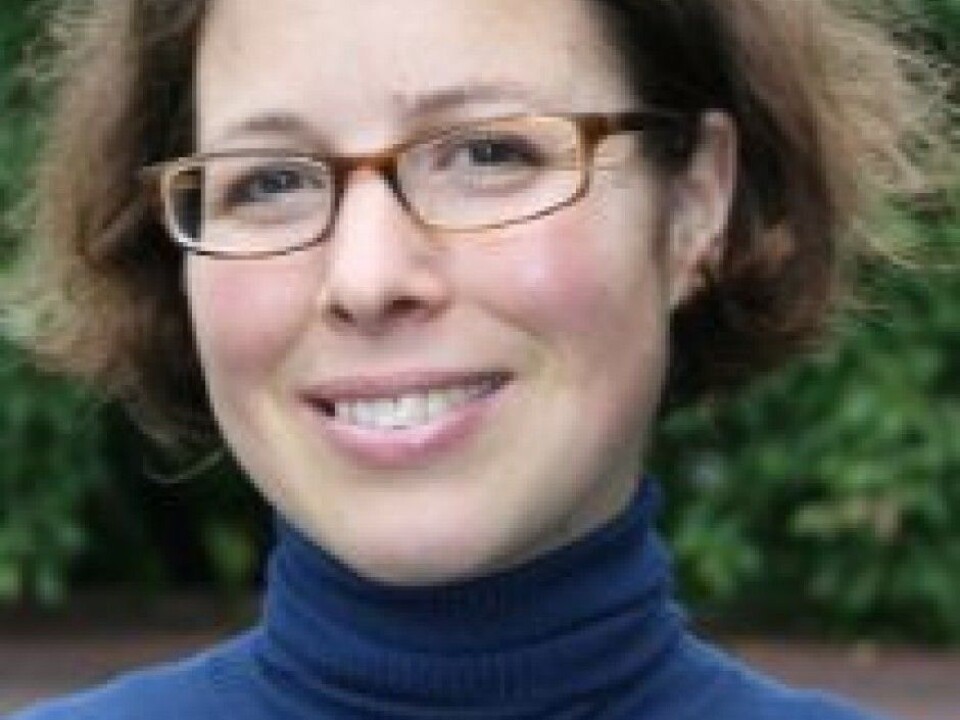 Another thing that affects learning is the time it takes to write. Writing by hand takes longer than typing on a keyboard. And according to the third graders at Åskollen School, it's much more fun to write on the tablet.
As one of the boys says, "I write a lot slower by hand. And it also looks way nicer when I write on the tablet."
Keyboard can jumpstart better writing
The third grader may have a good point.
Several studies show that students write longer texts when they learn to write on a keyboard, and that they become more motivated to write. This could be particularly advantageous for boys, since the fine motor skills that handwriting requires develop later in boys than in girls.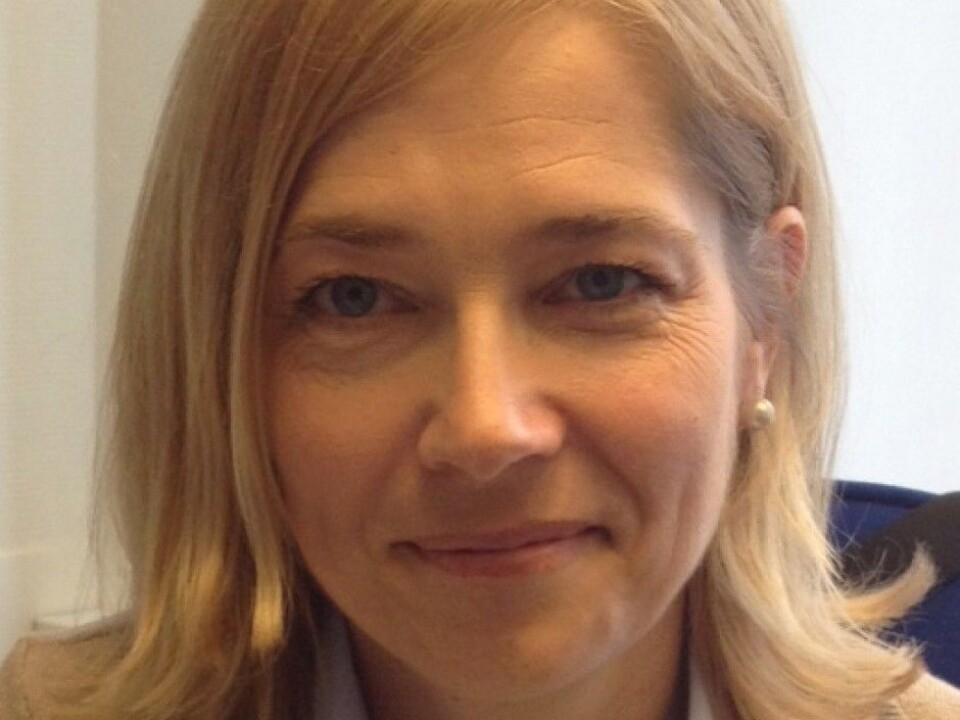 Swedish education researcher Annika Angelii Genlott has studied 5,000 students at Sollentuna School with Professor Åke Grönlund from Örebro University. The students taught themselves how to write using tablets from first grade on.
The result, according to the scientific article from the study, was that the texts were longer, and they had a clearer story line and a more logical flow than texts that were written by hand.
Already towards the end of first grade students wrote like third graders. Their reading skills increased and the proportion of fast readers rose sharply.
In an interview with Computer Sweden, Genlott said that the key to success was that students could constantly share their work with each other and get direct feedback from classmates and teachers throughout the writing process.
Computer use strategy is key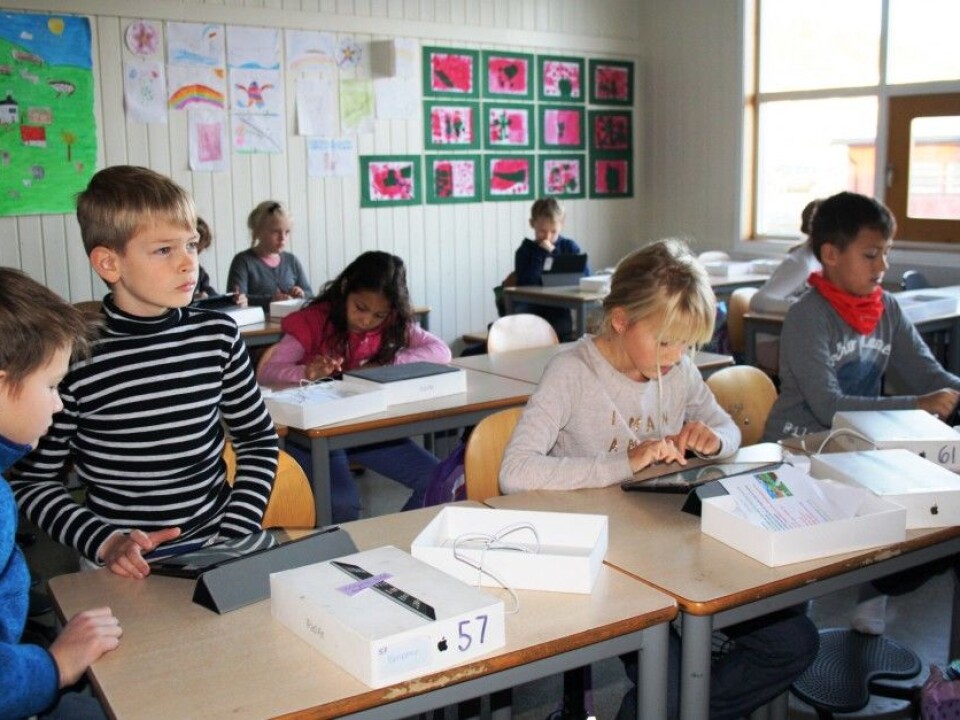 Teachers' expertise in how they utilize the tablets for instruction, and having a well-thought out strategy for their use are other key success factors, according to Genlott's study.
A Norwegian study that involved over 20,000 secondary students and teachers showed that students were much more focused with teachers who were good class leaders, computer savvy and skilled at planning effective computer use.
Professor Rune Krumsvik at the University of Bergen, who led the study, told forskning.no earlier this fall that the prerequisite for ICT (information and communications technology)
to contribute to better learning is a digital literacy that does not yet seem to be fully in place in schools in OECD countries.
Text to speech helps with spelling
Gjøsæther admits that some tension exists at Åskollen School, but that sharing the knowledge is important, also among teachers.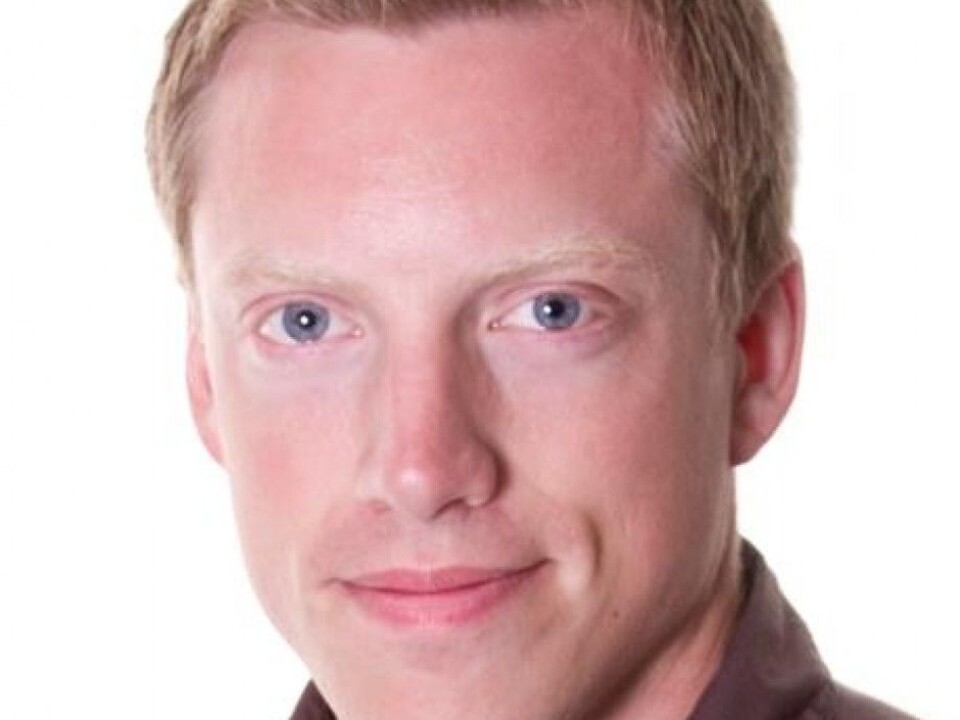 Teacher Susanne Steiner is one of the school's ICT enthusiasts. On this day she asked students to write letters to the principal. Small fingers run over the keyboards, and on the screens words pop up and become sentences, which turn into small stories about a farm visit.
"We ate sosages and after we went out and played."
"Look at that word," says Steiner, pointing to the underlined word. She believes that knowing you've misspelled and must try again provides instant learning.
For students who struggle with spelling, text-to-speech technology gives an oral spelling check. If the pupil misspells a word, it also is spoken incorrectly.
Gjøsæther believes that methods like this give students who struggle with reading and writing even more tools in their toolbox. "These students tend to fall behind in other subjects as well. We see that digital tools can compensate for lack of reading speed for quite some time," he says.
"Maybe we can't measure the value of this on national tests, but hopefully students will take it with them into their lives," he adds.
The pencil isn't dead yet
Researchers note a tremendous pressure to adopt tablet computers and digital learning materials. At the same time, international surveys indicate that six out of ten municipalities lack a strategy for how to work with educational ICT.
The Programme for International Student Assessment (PISA) recently published a report on IT in schools and found that school results hadn't improved in countries, including Norway, that had invested heavily in IT. Results had actually gotten worse.
So what kind of experiment is this, really?
"The pencil isn't dead, but in some places it may need to wait a bit to be put into use. Some studies show that some students' motor skills need to mature before they start handwriting, says Jørgen Sjaastad, a researcher at the Nordic Institute for Studies in Innovation, Research and Education.
Sjaastad wouldn't call what is now occurring in more and more schools an experiment. "Let's rather say that Norwegian schools are experiencing one of their biggest reorganizations," he said.
To measure long-term effects of the technology, researchers first have to know what to measure. What should be compared and what is really most important to achieve in writing and reading instruction? Is it speed, memory, motivation or inclusion? Or other things?
Strategy is more important than tools
Sjaastad and Wollscheid are now working on a research project with experts from various fields who are exploring these things and looking for trends.
"What we see and what research also shows is that a well thought-out strategy is what yields results. Good strategy is more important than the tool," says Sjaastad.
-------------------------------------
Read the Norwegian version of this article at forskning.no
Scientific links
External links
Related content