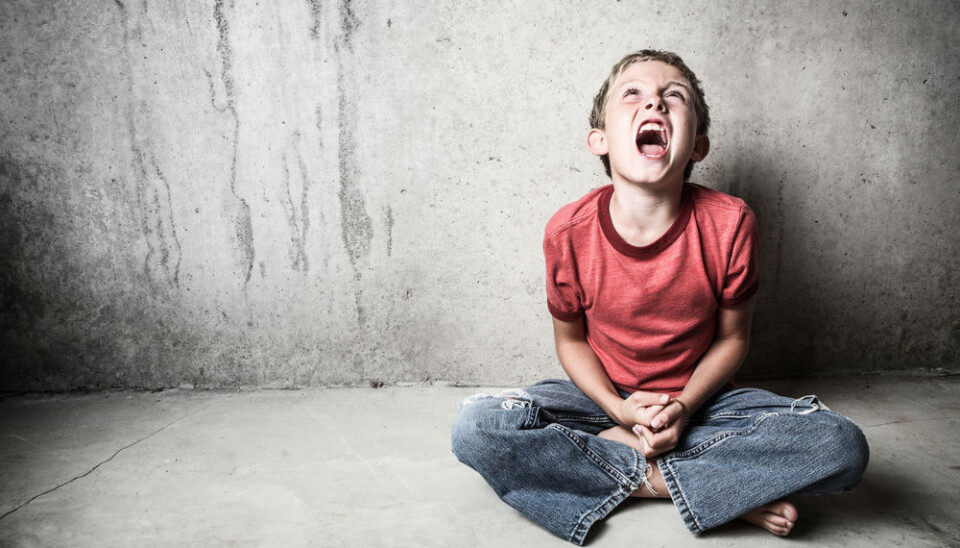 Researchers: Drop ineffective drugs for psychotic children
Take kids off antipsychotics if they do not improve after four weeks of treatment, says new research. This will shorten ineffective treatment and reduce side effects.
Children with schizophrenia or psychosis should see an improvement in their symptoms within four weeks of receiving treatment.
If the medicine has no effect after this time, then it will never work for that child. These are the conclusions of new research, part of a doctoral thesis analysing data from two previous studies into the use of antipsychotic drugs to treat children.
"My research shows that if there is no improvement very early, then there will be no real improvement later on. You may as well switch to another type of medicine straight away" says Marie Stentebjerg-Olesen who has just finished her PhD in the Faculty of Health Sciences at the University of Copenhagen in Denmark.
Her research is the first to study how fast antipsychotic medicine takes to work on children and adolescents.
Avoid severe side effects
Early medical treatment of children with schizophrenia or psychosis increases the likelihood of recovery and healing.
But the road to finding the right medication can be long, both because the medication is stepped up slowly and because new drugs are often tested over a period of a few months, even if the patient does not immediately improve.
The treatment may also have unpleasant side effects. For example, the medicine can lead to obesity in children, which is unpleasant enough but can also increase the risk of developing diabetes.
So, it would be best to reduce the testing time of these medicines in sick children and young people.
Stop taking ineffective medicine
Stentebjerg-Olesen gathered data from two different studies looking at various antipsychotic drugs prescribed to children.
Medicating children with antipsychotic medication is a little researched topic, with only a few studies looking at their effects and no previous studies to examine how quickly the medication should start to kick in.
One of the studies is a Russian-American study, testing the effect of a drug on 69 children aged between 13 and 17 years.
The second is a US study that followed 79 children aged 6 to 19 years, as they started treatment with various antipsychotic medications.
In the US study, 48 per cent of children improved after four weeks of treatment, whilst in the Russian-American study, 68 per cent responded to treatment after two weeks.
The children who did not improve within the first 2 to 4 weeks did not go on to respond to the medication after this time. This was true for both studies.
"The two studies that have been analysed in the thesis are of course limited. But my guess is that this result will encourage some doctors to reconsider prescribing ineffective medicine earlier," says clinical professor Per Hove Thomsen from the Department of Clinical Medicine at Aarhus University in Denmark. He has not taken part in the study.
The new findings are supported by the fact that we already know that antipsychotic medications must show an effect relatively quickly in adults if there is to be one at all, but it has not previously been investigated whether this is also the case in children.
Early developmental disorders can be signs of schizophrenia
Stentebjerg-Olesen also examined 25 years worth of studies looking into the symptoms and development of schizophrenia in children and adolescents.
In total, she analysed data from 28 studies of 1,507 children between the age of 5 and 18 who were diagnosed with schizophrenia and psychosis. Another important finding is that children who developed schizophrenia often had earlier developmental disorders and mental health problems.
In the studies, 36 to 62 per cent of the children had late language development, and some studies indicate that up to 89 per cent of them had difficulty with social interaction as young children.
"My analysis suggests that children with schizophrenia or psychosis are more likely to have developed abnormally, even before these problems occur. They start walking and talking later than other children and have a hard time with social interaction," says Stentebjerg-Olesen.
Pay attention to risk groups
Thomsen recognizes these findings very well.
"Some children and young people who have severe psychotic disorders were late developers in terms of both language and motor skills. Some of them also had impaired social functioning. This means that they may have found it difficult to build friendships and find it hard to understand what is going on in social contexts," he says.
He stresses that this type of study of course does not predict that a child who develops more slowly is at greater risk of developing schizophrenia.
"But with this knowledge, you might start keeping better track of certain risk groups, such as children whose parents had schizophrenia. And follow them closely if they have some of these early developmental issues," he says.

--------------
Read the Danish version of this article on Videnskab.dk

Translated by: Catherine Jex
External links
Related content