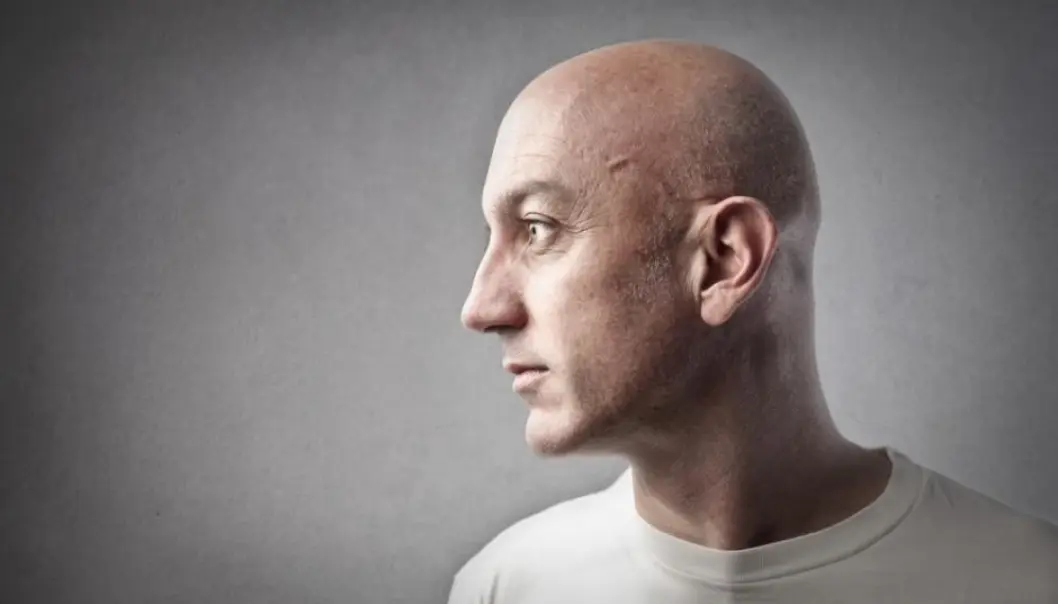 Chemotherapy can impair memory
Cancer patients may develop concentration difficulties and suffer memory loss after chemotherapy, shows new study.
Poor memory, impaired concentration, and difficulty finding the right words.
These are some of the cognitive problems documented in a new study of men following chemotherapy for testicular cancer.
Advanced brain scans revealed how the neural network is impaired by chemotherapy. These changes could be the key to explaining how cognitive problems arise in connection with chemotherapy—a phenomenon that has become popularly known as "chemo brain".
"Our scans show that patients' neural networks are significantly impaired following chemotherapy. The brain may not be able to process information as effectively as before," says lead-author Ali Amidi, a postdoc at the Department of Oncology, Aarhus University, Denmark.
Casts light on an overlooked problem
Amidi stresses that the new results are not a reason to avoid chemotherapy, which saves many lives, but it is, none the less, an important result because many more patients are now surviving cancer and have to go back to their work and social life, says Amidi.
"Our point isn't that you should avoid chemotherapy. But we cast light on a problem that is often neglected or overlooked. Some patients have difficulty finding help for the cognitive problems after chemotherapy. Our research helps to draw focus to the fact that the problem is real and exists," he says.
Research leader at the Danish Cancer Society Research Center, Christoffer Johansen, agrees.
"If you have cognitive problems, it means that you can struggle to remember, perform tasks, going to work, or take part in conversations. It can be a big problem for individuals if they don't perform as well as before their chemotherapy," says Johansen, who was not involved in the new study, but describes it as "strong and well-executed."
Not known why chemo brain occurs
A number of recent studies, mainly in breast cancer, have documented cancer patients' experiences of memory impairment and other cognitive problems following chemotherapy.
But scientists still do not know how widespread the problem is—or how it occurs, says Johansen. "The big discussion at the moment is whether the chemicals themselves in chemotherapy are to blame for 'chemo brain'."
Previous studies have shown that the mere knowledge that you're going to receive chemotherapy can cause cognitive dysfunction. This suggests that it is not chemotherapy itself, but the stress that leads to the problems, says Johansen.
"We simply don't know how they are related," he says.
Supports previous research
The American scientist Brenna McDonald, associate professor at the Center for Neuroimaging at the Indiana University School of Medicine, USA, points out that studies with different types of chemotherapy have demonstrated similar changes to neural networks—primarily in patients with breast cancer.
"The Danish study supports previous work on other types of cancer that suggests that chemotherapy can lead to reduced efficiency in the brain's neural networks, which can result in poor cognitive function," writes McDonald in an email to ScienceNordic.
The new study indicates that men who had weaker cognitive abilities before cancer treatment, were most likely to see a change in cognitive abilities after treatment.
But the study has some limitations, writes McDonald.
"Just as with all other research, there's certain limitations to the study, but these are reminiscent of limitations in similar work. For example, the number of patients in the study are relatively small, which can impact on how uncertain the results are. But as I say, the results are in line with previous studies," writes McDonald, who has also written an editorial on the new study in the Journal of the National Cancer Institute.

-------------------
Read more in the Danish version of this story on Videnskab.dk

Translated by: Catherine Jex
Scientific links
External links
Related content