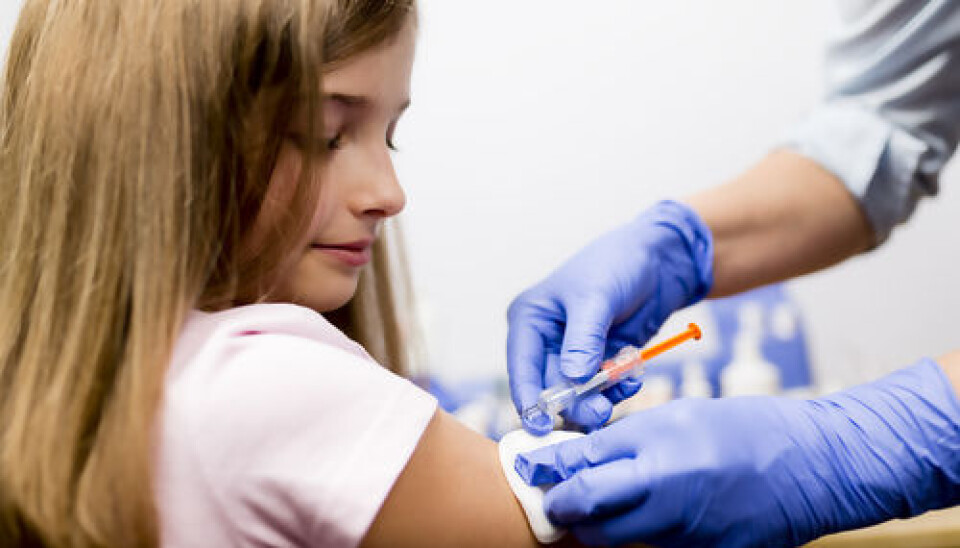 HPV vaccine does not enhance the risk of multiple sclerosis
A large study confirms that the HPV vaccine is not associated with multiple sclerosis.
According to various forums on the Internet the HPV vaccine can lead to multiple sclerosis and other demyelinating diseases. These accusations are based on case studies, according to the scientists behind a new study deflating the claim.
The new Danish-Swedish study shows that women who have received the vaccination do not have a higher risk of developing the much feared illness multiple sclerosis.
In the study 789.082 Danish and Swedish women, who have received the vaccination, were investigated.
According to the press release the women have been observed in the period 2006-2013 via information from national databases.
The HPV-vaccine protects against four different types of a HPV-virus. (Source: Press release, JAMA)
"After analysis of the data, the researchers found no increased risk of multiple sclerosis or other demyelinating diseases associated with qHPV vaccination", it states in the press release from the scientific journal JAMA.
"Our study adds to the body of data that support a favorable overall safety profile of the qHPV vaccine", the authors write.
The new study is published in the scientific journal JAMA. The lead author is Nikolai Madrid Scheller from Statens Serum Institut, Copenhagen, Denmark.
----------------
Read the original story in Danish on Videnskab.dk
Translated by: Louisa Field
Scientific links
External links
Related content