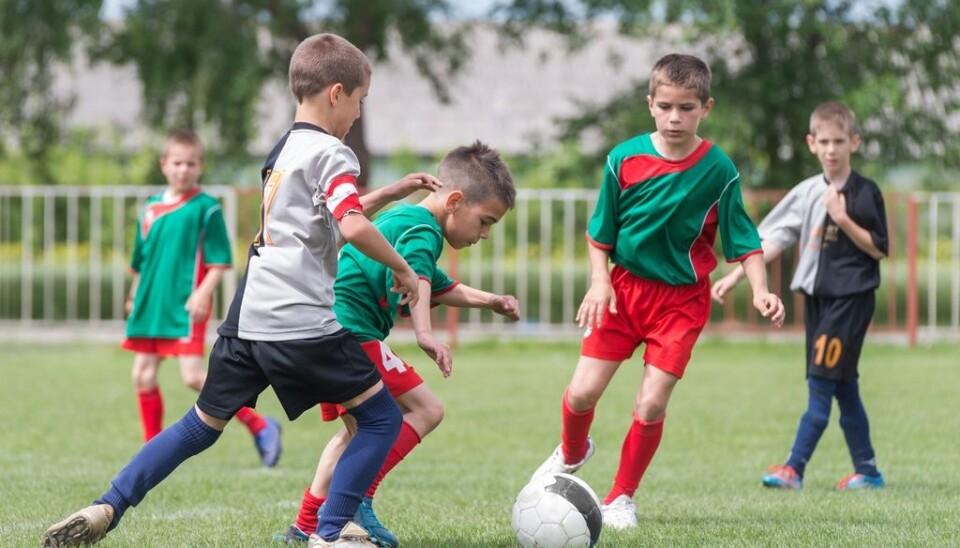 Sports help victims of bullying
Boys who are bullied may avoid enduring mental health problems if they participate in sports activities, according to a large Nordic study.
Bullying can cause major psychological damage, but some victims are hit harder than others. A research team from the University of Gothenburg has found that sports can reduce the health problems caused by bullying – at least for boys.
Most studies on bullying have focused on risk factors, but it is equally important to examine factors that protect children from problems, according to the research report.
Research on protective factors can contribute to the development of treatment programs and may improve understanding of how bullying cause mental health problems in children.
Parents of 6,214 children surveyed
The researchers used data from the survey NordChild 2011, where questionnaires were sent out to the parents of 6,214 children aged 4-16 years throughout the Nordic countries – including 1,298 children in Norway.
The responses showed major differences between the Nordic countries in terms of how bullying affected children's mental health.
Overall, 15 per cent of the boys and 13 per cent of the girls in the survey were bullied, according to the parents.
"All types of bullying are harmful to children. But our study shows that not all victims develop symptoms of severe mental problems," says Ylva Bjereld, a doctoral candidate at the University of Gothenburg.
"It is primarily sports and good friends that turn out to minimize the health risk."
Gaining confidence
Forty-four per cent of the boys whose parents reported they had been bullied showed signs of mental problems, while only 36 per cent of the girls did. But participating in sports activities protected the boys from the consequences of bullying.
"They boys who exercised at least once a week had lower incidence of poor mental health, having 1.7 times higher odds of good health compared with those who did not exercise," says Bjereld.
It has been shown that sports help children in gaining confidence and protect against symptoms of depression. Team sports in particular have been linked to good health outcomes.
No effect for girls
However, girls do not experience the same effect.
"For girls who were bullied, sports did not represent a protective factor," says Bjereld. The survey does not provide any explanation of this gender difference, but Bjereld has a theory.
"Boys and girls engaged in different kinds of sports, and a part of the explanation can be found here. Broadly speaking, team sports put people in a social environment that is more beneficial to mental health than individual sports."
Support from good friends
The survey also demonstrated that good friends were a great help. Having at least three close friends was a protective factor for both girls and boys.
"We know that friendships are important when growing up. Children use their friends as 'mirrors' in developing their own identities," Ylva Bjereld explains.
------------
Read the Norwegian version of this article at forskning.no
Translated by: Lars Nygaard
Scientific links
External links
Related content