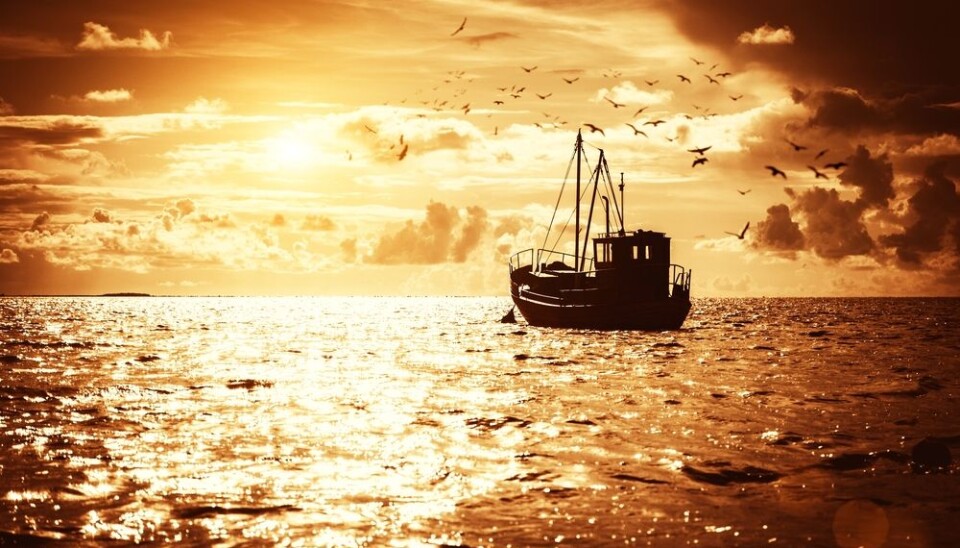 Scientists: The oceans are changing and so should we
An international group of researchers offer solutions on how to rescue the oceans and their fishy inhabitants from rising temperatures and overfishing by ever-hungry humans.
A new joint report by an international team of researchers recommends aquaculture and new ocean governance structures to help sustain future fisheries and seafood supplies.
They conclude that climate change is already affecting marine species and fisheries, with both the amount and diversity of available fish declining and set to decline further, especially in tropical seas.
They recommend that international fisheries law must be developed and strengthened, and that global ocean governance must be better coordinated to deal with declining and migrating fish populations.
"We aim to fill a gap, providing a comprehensive, holistic, and easily-understandable synthesis of the interdisciplinary issues related to the future of our oceans and the capacity to produce seafood," says professor William Cheung from the University of British Columbia in Canada.
Cheung is one of the lead authors on the report and co-director of the Nereus research program -- a consortium of universities from North America and Europe who produced the new report. His team present a picture of global fish stocks that have been in decline since the 1970s.
According to Andrew Merrie, a political science PhD student at the Stockholm resilience centre and one of the co-authors on the report, the report is aimed at anyone with an interest in ocean science, governance, or commerce. Be that a civil servant shaping government policy, a fisherman concerned about the future of the industry, or students wanting to get up to speed on ocean ecology.
Scientists: Cuts to CO2 emissions must be agreed upon soon
The new report identifies seven key issues in ocean research for the next few decades, and is timed for release ahead of the UNFCCC COP-21 meeting in December this year, where governments are expected to agree to limit global CO2 emissions.
The report recommends such cuts are required soon, in order to stave off some of the more severe predictions outlined in the report.
These include shifting habitats of a number of marine species, as they migrate to newly warmed waters away from the tropics by 2050 (see the video simulation below, which was released with the report).
They also emphasise that changes to the amount and variety of fish available will have especially severe impacts on commercial fisheries in vulnerable regions like the tropics. Here, local catches are predicted to fall and many species face extinction by 2050, according to the new report.
The video shows the predicted patterns of migration (invasion) and extinction of marine species away from their current habitats between now and the year 2050, produced by the Nereus research program. On the left you can see predicted migration of fish from the tropics to more northern waters, indicated by the red colouring as we reach 2050. On the right, the red colouring indicates the possibility of species becoming extinct, which is also predicted to be focussed around the tropics.
Climate change and overfishing: a double whammy to global fish stocks
According to Tobias Wang, professor of comparative physiology at Aarhus University in Denmark, the fact that issues raised in the report are of major importance is not at all controversial.
But he sees great value in reports such as this, to raise awareness of how future food supplies will be affected by a combination of climate change, increased pressures from commercial fishing activities, and habitat loss associated with development of coastal industries.
Wang was not involved in the study, but has read the report.
"We must consider the fact that the world is undergoing both climate changes and a massive rise in population and consumption, these two combined will have a large effect on marine ecosystems," he says.
"In this report they present a very interesting attempt to take all of these factors into account and provide a simple set of guidelines for policy makers to implement," he says.
Ecologists and Social Scientists put forward joint solutions
Aquaculture and ocean governance are recommended as the way forward.
"In this report we really emphasise the need to take action at the global level through regulatory bodies, as well as enacting local and regional management measures. Crucially, these efforts need to be much better coordinated between the fishing industry, science, management agencies, and other ocean user groups, such as the shipping industry and local community groups," says Merrie.
"It's extra difficult, because fish are on the move due to climate change. So it can be very difficult to govern a resource that may be in a very different place and behaving very differently in 2050."
"So as part of the report, we recommend flexible governance systems that can adapt to these changes and we're currently working on next steps in combining ecological, climate, economic, and social data in a way that can be useful as a toolkit for those that must actually govern fisheries now and in the future," he says.
Merrie is also involved in producing online learning resources on global sustainability, produced by the Stockholm Resilience Centre.
"Whether you're a policy worker in Sweden or a farmer in Costa Rica you can sign up to the course to learn about many of these issues facing the ocean and the world at large," he says.
The online course was launched last year, and will be open for new registrants in September. You can listen to Merrie talking about sustainability and fisheries here:
The report "Predicting future oceans: climate change, oceans & fisheries" was funded by the Nippon Foundation, and is available online at the Nereus Program website -- the research consortium behind the research lead by the University of British Columbia, Canada and in partnership with Stockholm University, Sweden, and institutions throughout the USA and Europe.
Scientific links
External links
Related content