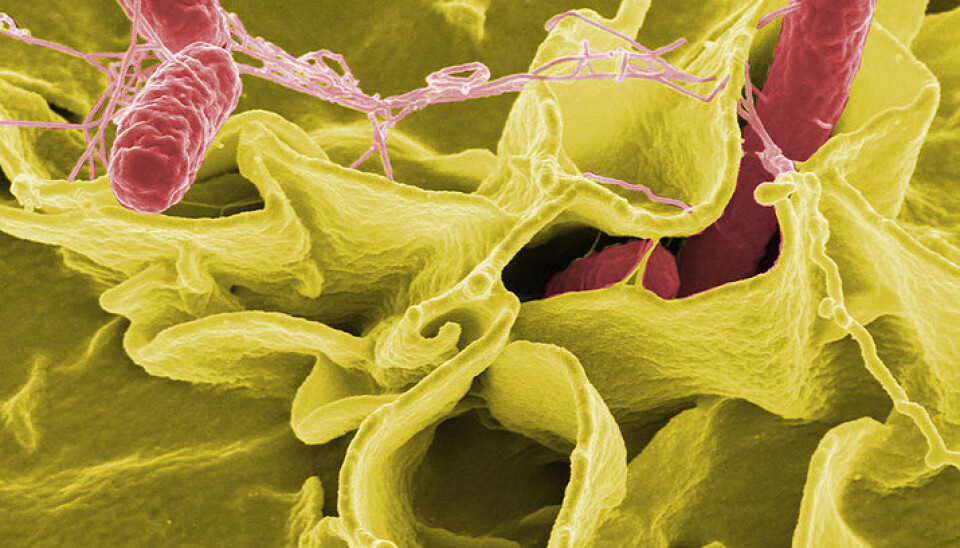 We are infected with Salmonella during overseas travel
Many travelers take Salmonella infections home, shows new report.
Eggs and chicken meat have long been regarded as the root causes of Salmonella infections--but not any more.
A new report from the National Food Institute at the Technical University of Denmark (DTU) reveals that 48 per cent of all salmonella infections in Denmark in 2014 originated outside Denmark--typically during overseas vacations.
"Almost every other registered salmonella infection in Denmark in 2014 was brought back by Danes travelling overseas. Travel thus remains the largest cause of salmonella infections," writes the National Food Institute in a press release.
The report shows that 17.5 per cent of the salmonella infected had been in Thailand, 15.4 per cent had visited Turkey, and 6.4 per cent had visited Spain.
A total of 1,122 cases of Salmonella infections were reported in 2014--a historically low number, according to the National Health Institute, DTU.
"Danish farmers, food safety authorities, and scientists have successfully made fresh chicken meat Salmonella-free thanks to two decades of hard work," says Birgitte Helwigh, a special consultant with the National Food Institute, DTU, in the press release.
The remaining 52 per cent of Salmonella infections come from various food products, one of them being Danish pork meat, which is responsible for 15 per cent of the reported infections.
And for the first time in five years, the National Health Institute, DTU, have received reports of Salmonella infections caused by Danish chicken eggs and meat.
According to Helwigh, there will always be a risk of Salmonella-infected poultry slipping past the detection systems already in place.
"That's why it's so important to continue the close surveillance," she says.
You can download and read the report from the National Health Institute, DTU, here.
-------------
Read the Danish version of this article on Videnskab.dk
Translated by: Kristian Secher
Scientific links
External links
Related content