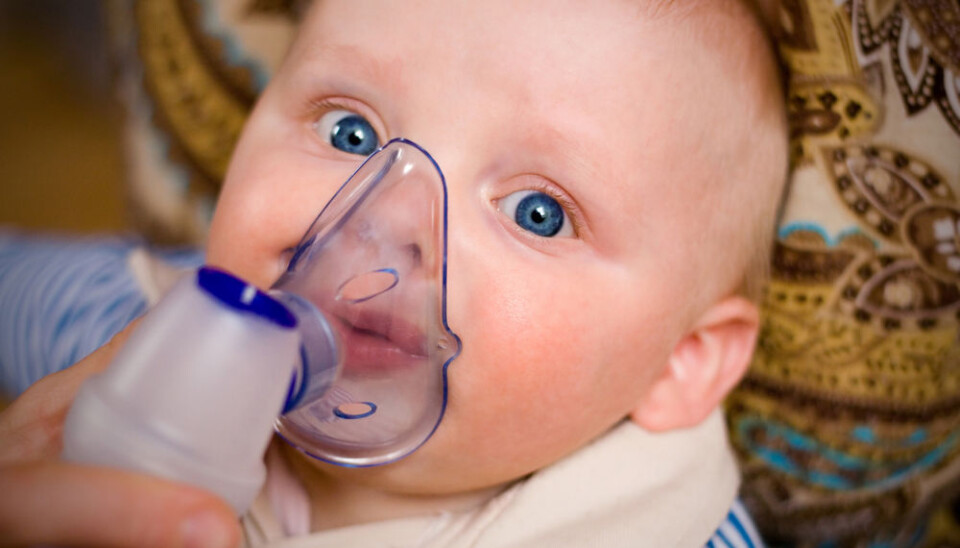 No proof of vitamin D preventing asthma in children
Two studies of 1,500 pregnant women looked at whether vitamin D supplements could prevent asthma in children, but the results are inconclusive.
Two independent studies, one from Denmark and one from the US, have assessed whether taking a vitamin-D supplement after week 24 of pregnancy could reduce the risk of children under three from developing asthma.
Neither study found convincing evidence for or against the efficacy of vitamin D supplements to reduce childhood asthma.
This is not to say that the effect is not there, says Hans Bisgaard, a professor of paediatrics at the University of Copenhagen, Denmark, and a co-author of one of the new studies.
"We've subsequently analysed the two studies together with a third, similar British study," says Bisgaard.
"Here we see a clear significant effect on asthma incidence among children at the age of three, if their mother took an extra supplement of vitamin D [whilst pregnant]," he says.
According to Bisgaard, each study on their own was simply not big enough to show any clear association.
Both studies are published in The Journal of the American Medical Association, JAMA. The subsequent meta-analysis is not yet published.
We need larger and longer studies
It is too early to make any conclusions about the links between vitamin D and asthma, says Professor Allan Linneberg, at the Research Centre for Prevention and Health, Capital Region Hospital, Denmark.
Linneberg also researches the possible links between vitamin D intake and asthma, though he was not involved with either of the new studies.
"The two studies, published in JAMA, are well-designed and well-conducted. They've studied the effect of a high dose of vitamin D above the recommended amount during pregnancy, and the results are inconclusive," says Linneberg.
"This suggests that these studies don't show an effect, but we can't rule out the possibility that there is an effect," he says.
Linneberg agrees that the two studies on their own do not consist of enough people, and that new bigger studies are needed to address this. But Linneberg has not seen the results of the new meta-analysis to comment further.
He points out that up to 60 per cent of young children grow up with respiratory problems, which do not develop into asthma. These respiratory problems may occur due to tight airways and display similar symptoms to asthma.
"So it's a little unclear as to what is actually measured in these studies," says Linneberg. "Is it asthma or another respiratory problem that disappears with age?"
"It's important to follow the children for a long time to see if there really is an effect on the risk of asthma in young children," he says.
-----------------
Read the Danish version of this story on Videnskab.dk

Translated by: Catherine Jex
Scientific links
External links
Related content