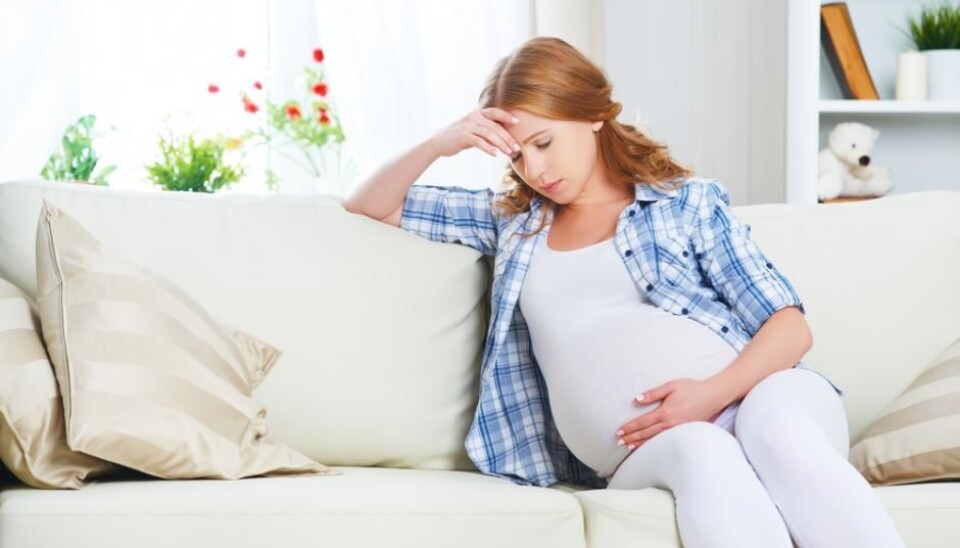 Pre-eclampsia increases risk of asthma in childhood
New research shows that children whose mothers suffer from pre-eclampsia during pregnancy are more likely to develop asthma later in life.
Pre-eclampsia during pregnancy can increase the risk of asthma in children later in life.
The discovery is the latest in a series of articles from the Copenhagen Studies on Asthma in Childhood research center (COPSAC), which show that asthma starts early in life and is partly associated with the environment inside the expectant mother's womb.
"The result is in itself simple and yet sensational as it suggests that the processes that lead to asthma have already begun before the child is born," says senior co-author Hans Bisgaard, professor of pediatrics from COPSAC and the University of Copenhagen, Denmark.
"It agrees with our general hypothesis that a whole range of chronic diseases start very early on in life, so this is what we have to focus on if we want to prevent them," says Bisgaard.
The results are published in the American Journal of Respiratory and Critical Care Medicine.
Duration of pre-eclampsia matters
In the new study, Bisgaard and his colleagues have studied asthma, allergies, and eczema in a group of 411 children in Denmark--part of the COPSAC-cohort--and compared this with incidences of pre-eclampsia while their mothers were pregnant.
Children whose mothers had suffered from pre-eclampsia during pregnancy were more likely to develop asthma later in life. They also had an increased risk of developing lung function problems by the age of seven, and were more likely to develop allergies in childhood.
The scientists extended their study to the rest of Denmark using the national patient register that contains information on 1.7 million children throughout the country. They saw the same relationships between pre-eclampsia and the risk of childhood asthma, allergy, and eczema, and that the risks were even more pronounced when pre-eclampsia lasted for more than 14 days.
"It's a very clear correlation that we didn't know about before. The data is very strong and shows that the longer the mother suffers from pre-eclampsia the higher the risk is that the child will develop asthma," says Bisgaard.
They also discovered that women with asthma are more likely to suffer from pre-eclampsia during pregnancy.
Read More: Antibiotics are effective at treating asthma
Asthma develops from genes and environment
Postdoc Grethe Elholm from the Department of Public Health at the University of Aarhus, Denmark, describes the new results as an exciting development that casts new light on the factors that lead to childhood asthma.
But scientists still cannot say what causes asthma, as it is a complex interaction between genetic and environmental factors, says Elholm.
"The question is whether pre-eclampsia leads to childhood asthma, or whether another factor leads to both childhood asthma and pre-eclampsia in expectant mothers. There is a relationship, but it's hard to see exactly what that relationship is," she says.
One possible explanation is that pre-eclampsia is in fact an inflammation, just like asthma, allergies, eczema, arthritis, and chronic bowel inflammation, says Bisgaard.
"Such inflammation might cause some epigenetic changes in the child, meaning, changes in the way the child's genes are activated, which could cause these conditions. We are currently looking into this," says Bisgaard.
Read More: Rural upbringing protects against asthma and allergies
------------------
Read the Danish version of this article on Videnskab.dk

Translated by: Catherine Jex
Scientific links
External links
Related content