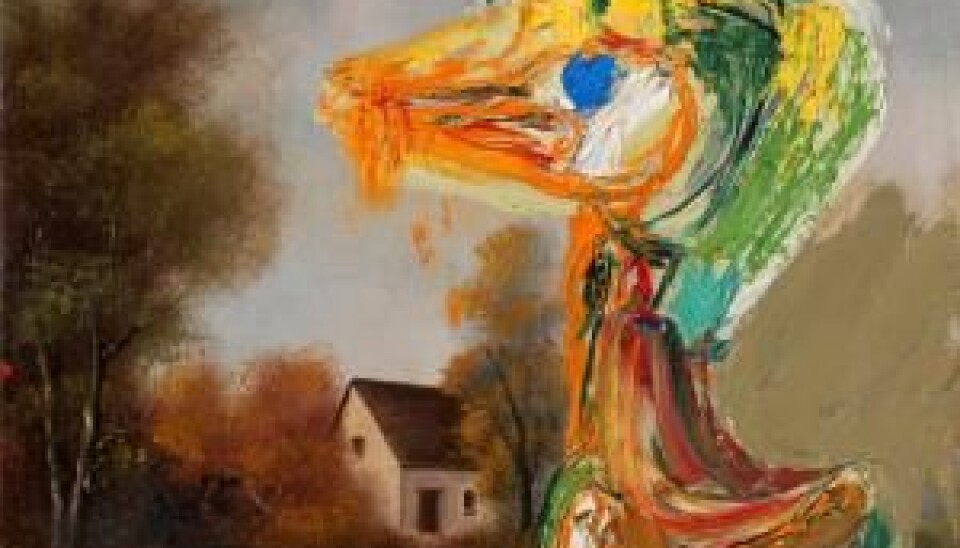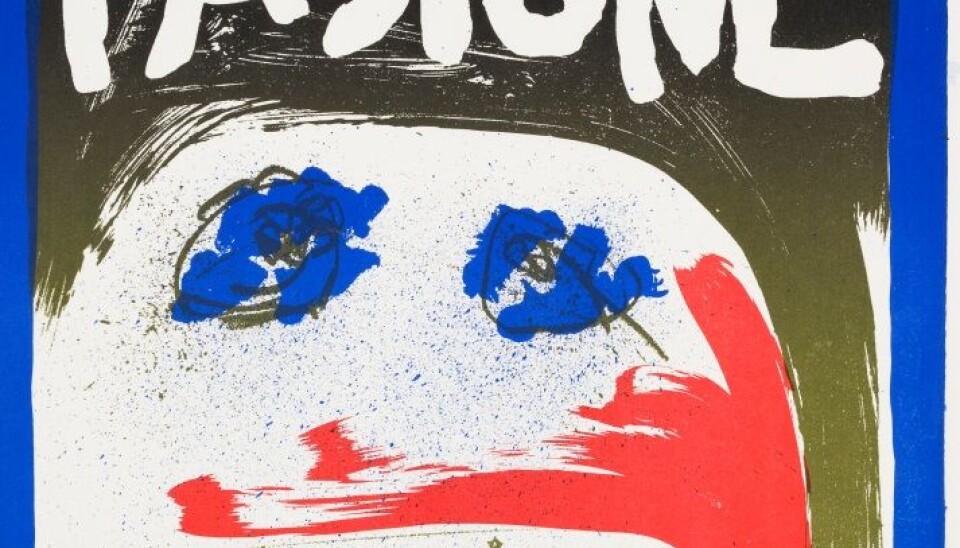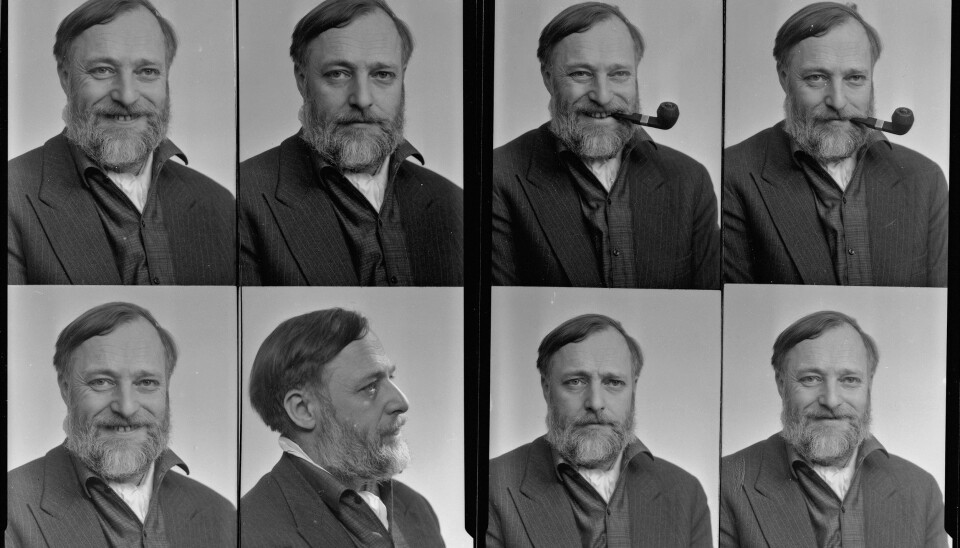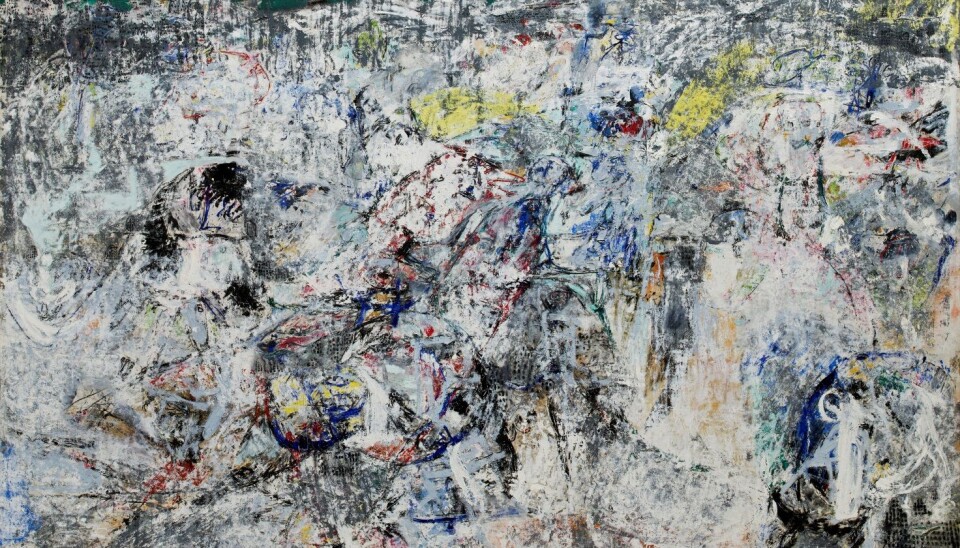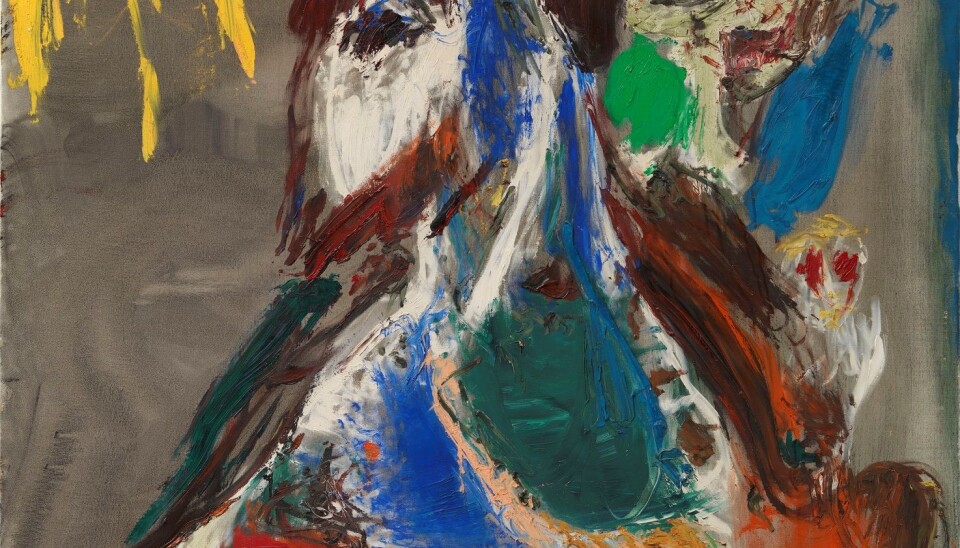 Rebel artist keeps researchers busy
A new research-based exhibition of Danish artist Asger Jorn's works opens up for new interpretations of his cultural contribution.
Even though the controversial artist Asger Jorn would have had his 100th birthday yesterday, he is still capable of turning heads from his grave.
To commemorate the artist's birthday, researchers from all over the world have helped prepare an exhibition – 'Asger Jorn – Rastløs Rebel' (reckless rebel) – which aims to find new ways of interpreting Jorn's art.
"Art is a way of interpreting reality, and that's something we should approach actively. We need to harness the potential in the art," says Dorthe Aagesen, a senior researcher and curator at the National Museum of Denmark.
"Asger Jorn is an extremely important figure in the Danish cultural heritage, and it is important that we spend some resources on figuring out what his art can do for us."
Jorn – the social revolutionary
Asger Jorn 1914-1973
Asger Jorn started his artistic career as a student at the Académie de l'art contemporain in Paris.
He subsequently became part of a variety of artistic movements, including COBRA together with Danish, Belgian and Dutch artists and the Situationalist International, which aimed to break with the notion that art is a commodity.
Jorn had his international breakthrough in the late 1950s.
Asger Jorn was a social revolutionary figure. He lived in Paris during the student uprising of 1968 and created four posters for the French students.
During this same period he wandered the streets of Paris tearing down advertising posters because he wanted to translate the messages into a more artistic language.
It is this rebelliousness that researchers from across the world have looked at in the research project that forms the basis of the exhibition.
"What's new about this exhibition is that we are trying to link up his artistic project with his social criticism. The social criticism aspect has not previously been regarded as an integral part of his artistic project, but that's something we're looking at now, and that gives rise to new interpretations," says Aagesen.
"There has been a strong tendency to understand Jorn's art based on his person, and that's something we have needed to distance ourselves from. We are now looking at his work independently from the man himself. We are now focusing on the historical context."
Why Jorn continues to be important
The new interpretations of Jorn's art are a good example of how research can keep the debate about cultural heritage going. Cultural heritage was important to Jorn, who participated actively in the debate on how cultural heritage should be construed.
"He took old pictures and modified them, and he rewrote existing texts from an artistic perspective to show what they could be used for in the society of the day," says Helle Brøns, a Phd fellow at the National Museum of Denmark.
Aagesen agrees that Jorn's critical method is still useful:
"All interpretation is just interpretation; there are no ultimate truths about our cultural heritage. But it is important that we, just like Asger Jorn, adopt a critical approach to our cultural heritage in order to make it relevant. What's relevant today may not have been relevant 50 years ago," she says.
The exhibition at the National Museum of Denmark opened on 28 February and will run until 15 June. At Museum Jorn in the Danish town of Silkeborg, there is another research-based exhibition about Asger Jorn's inspirations and collaborations entitled 'EXPO JORN – Kunst er fest' (art is a party). This exhibition runs from 1 March until 14 September.
-------------------
Read the Danish version of this article at videnskab.dk
External links
Related content