Victims of sex trafficking return home to great expectations
Nigerian women who sell sex on the streets of Europe are met with huge expectations from their families when they return to Africa.
A great responsibility awaits Nigerian women who have sold sex on European streets when they return home.
In Nigeria, repatriated women are regarded as socioeconomically advantaged individuals by their families – even when it's apparent that they have sold sex in Europe.
Relatives expect the former sex workers to have made money and established contacts in Europe, which could help them all out of poverty.
So concludes a new study which has looked into lives of Nigerian women upon their return to Africa after having sold sex in the West.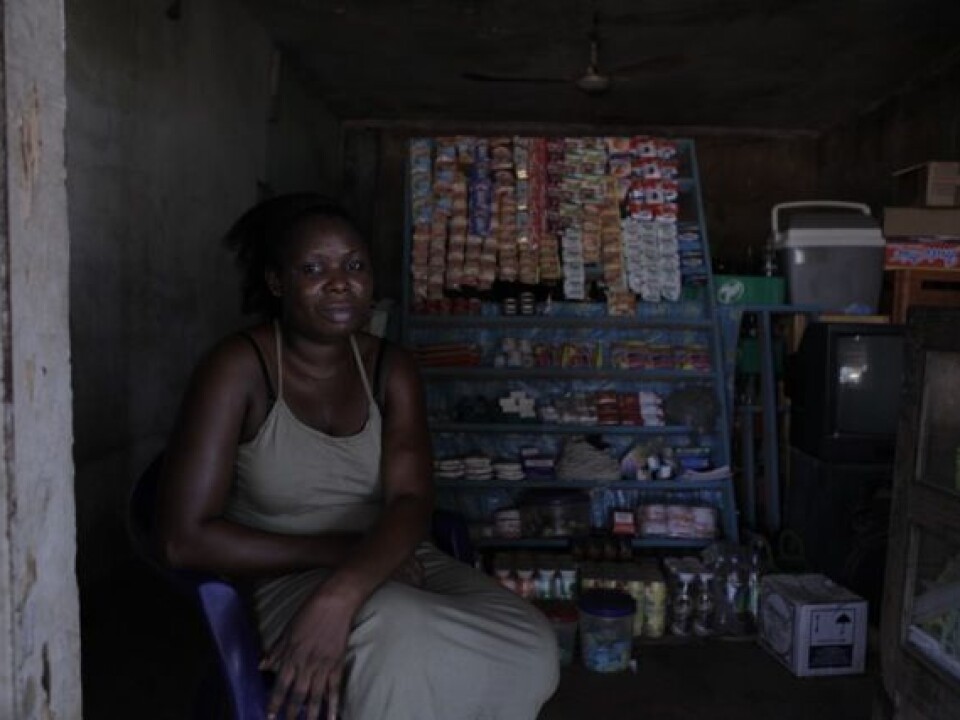 "The returning women are given additional breadwinner duties, and this creates a need to earn extra money for food. It's hard to get work, so there's no fixed monthly salary," says Sine Plambech, a PhD student at the Danish Institute for International Studies (DIIS).
"Some try to sell home-baked bread. Others try to start up small businesses, where they sell water or phone cards. Their days are often uneventful because there are no jobs for them."
Money compensates for bad experiences
Denmark is a much richer society than Nigeria, and that could help explain the great differences in how victims of trafficking are regarded in the two countries.
In Denmark, most people regard sex trafficking as an entirely bad thing. In Nigeria, however, things are a bit different:
Some of the women have had truly horrible experiences in Europe. But they also earned money, which they could send back home to support their families and children. This often acts as a compensation for the terrible experiences they've had as sex workers.
Sine Plambech
"Some of the women have had truly horrible experiences in Europe," says Plambech.
"But they also earned money, which they could send back home to support their families and children. This often acts as a compensation for the terrible experiences they've had as sex workers."
The family expects the women to have money
Over the course of a year, Plambech has been on two field trips Benin City, which is home to some 90 percent of all Nigerian sex workers.
Here she followed 20 women, aged 19-35, all of whom had returned from a European country: Italy, Spain, Britain, Russia or Denmark.
Many Nigerian women travel to Europe in the hope that they can earn a lot of money there.
But first they have to enter the Promised Land – for instance via human traffickers, and that costs money.
This leaves the women with enormous debts to the traffickers – who usually also charge extortionate prices for the women's accommodation in the destination country. For many of these migrants, prostitution becomes the only way to survive.
"Selling sex on the streets of Europe is often a terrible experience, but it helps to settle the debt," says Plambech.
"They live in the hope that after three years of harsh working conditions, they'll be debt-free and then they can start saving up."
All these women were met with positive expectations from their relatives. These expectations are fuelled by the common view in Benin City that people who have been in the West deserve respect.
Over the past 200 years, some valuable business connections have formed between Europe and Benin City as European companies have been trading copper, rubber, sculptures and oil in the area.
As a result of this, there have been locals who have travelled to Europe – and returned home with great wealth.
Other people's success lures poor women to the West
These success stories have served as an inspiration for many young women in the city's poor neighbourhoods.
Part of the project also involves making a documentary that adds a visual element to the research.
So in parts of Plambech's field work in Benin City, she was accompanied by a small Nigerian film crew.
The girls are, however, usually disappointed when they come to the West. In Europe, life as an undocumented migrant – along with the work on the streets – is much harder than they had imagined.
But that's something the women are reluctant to talk about:
"Since the negative stories are generally not told in Benin City because they are associated with shame, it's assumed that the women will come back with financial resources," explains the anthropologist.
"As a result, the weakest family members are usually sent to these women. One of the women I have followed had to take care of nine family members when she returned home."
However, it's not easy to live up to these high expectations. The women migrated to the West in the first place because of the high unemployment rates in Nigeria.
"The women who don't have a job often spend their days watching the Nigerian-produced TV channel 'Africa Magic'. A lot of time is spent on waiting and hoping for something good to happen. This can easily end up as a passive lifestyle."
Untraditional research methods
Plambech has gained a rare insight into the repatriated women's everyday lives. She is one of the few researchers who have had the opportunity to get close access to the daily lives of the repatriated women. She did this by arranging things in such a way that the women felt safe at all times.
Daily life in Benin City is filled with violence, robberies and kidnappings, not least in the poor neighbourhoods where the 20 women live. If a local woman is seen together with a white woman, the locals may regard it as a risk of the local women being robbed. For this reason, Plambech decided to stay as far away from the women's homes as possible.
Instead, she lodged in a hotel apartment, which provided her respondents with a neutral territory.
To get as many subtle details as possible about the women's daily lives, Plambech gave the women disposable cameras and diaries, so they could take photos depicting their lives in the areas she was reluctant to go herself.
"This is an unconventional way of doing anthropology. Normally, you stay with the people you're studying. But with this method I gained access to information that other researchers haven't managed to find in these specific areas."
Many researchers have come into contact with victims of trafficking through social workers from humanitarian organisations. But this, says Plambech, can have the consequence that the women give the same answers to the researchers as they gave their social worker when they asked for help.
"So I wanted to bypass the organisations. This meant that I also came close to the people who matter to these women: witch doctors, priests and the women's mothers. And I gained an insight into what repatriated women talk about in private settings, such as when they're cooking."
Not much talk about sex work
The women's conversations with their mothers are generally restricted to everyday issues. Very little is said about their experiences in Europe.
"That's something they're trying to put behind them. It's probably natural to assume that the mothers would prevent their daughters from going back to Europe. But in my experience that's not the case," says the anthropologist.
"Rather, they seem to think that their daughters missed an opportunity because they were sent back to Nigeria. Many mothers actually asked me if I could help their daughters back to Europe – despite their horrible experiences there."
Want to return to Europe
The great responsibility imposed by the women's families is very burdensome for them. As a consequence, many of them – after a shorter or longer stay in Nigeria – try to return to Europe, where there's money to be made.
"They hope that their experiences from their first stay in Europe can keep them away from prostitution. But once they've passed the age of 30, they typically don't go back," she says.
"At this age they feel they've given their dream a chance. Instead, they retire from their migrant lives and try to establish themselves in Nigeria."
Plambech's PhD thesis 'Point of Departure – Life after Human Trafficking in Western Europe' is scheduled to be completed in 2013. It's a partnership between the Migration Unit at DIIS in Denmark, the Department of Anthropology at Copenhagen University and Columbia University in New York.
------------------------------------------
Read the Danish version of this article at videnskab.dk
Translated by: Dann Vinther
Scientific links
External links
Related content