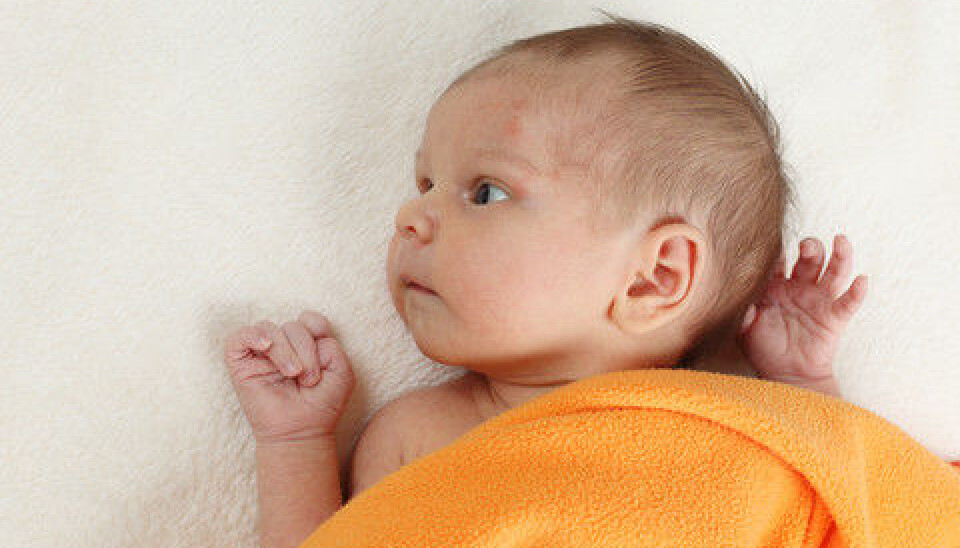 Stress during pregnancy increases risk of child eczema
New study links increased risk of child eczema to mother's stress during pregnancy.
Stress during pregnancy increases the risk of the child developing eczema, also known as dermatitis, early on in life.
The risk is increased by as much as 15 per cent, according to a new study by the Danish National Research Centre for the Working Environment (NRCWE), the centre writes in a press release (link in Danish).
The study is a good example of how immunological factors, such as stress during pregnancy, can affect the fetus, says study author Ann Dyreborg Larsen, post-doc at NRCWE.
"We previously thought the placenta would protect the child -- but based on the experiences we have from thalidomide and alcohol effects, we know this isn't the case," says Larsen in the press release.
"Now we have a study that shows how psychological effects on the mother also affects the child's risk of developing allergic reactions," she says.
The new findings are based on data from a cohort study of 100,000 pregnant women. The women were interviewed by the researchers in week 12 and 30 of their pregnancy –- and later when the child was, respectively, 6 and 18 months old and 7 years old.
--------
Read the original article in Danish on Videnskab.dk
Translated by: Kristian Secher
Scientific links
External links
Related content