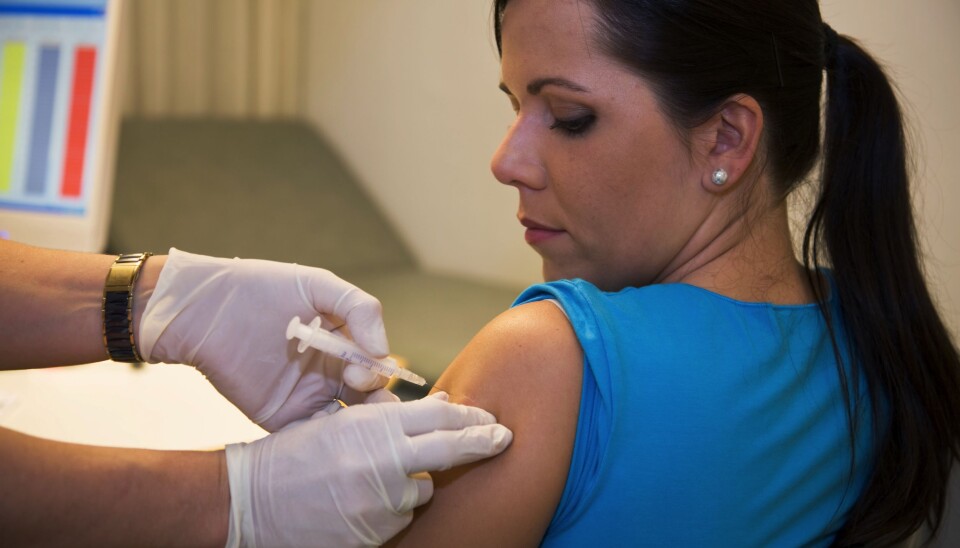 New allergy cure in the pipeline
A new allergy cure is currently being tested. If the trials are successful, we may be seeing a new way of treating allergies as early as next year.
Not everyone loves summer. For some, it is a recurring nightmare that causes runny noses, itching and blood stained eyes – because this is the pollen season.
But there is hope in sight, as Danish researchers are now testing a new method for treating pollen-allergic patients.
"You get three injections over a two-month period, and you will be feeling significantly better over the next three years," says Professor Hans Jürgen Hoffmann, of Aarhus University's Department of Clinical Medicine.
This is much simpler and quicker than with the existing methods, where patients get weekly injections over a 16-week period and then once every 6-8 weeks for 3-5 years.
Injections directly into the lymph node
You get three injections over a two-month period, and you will be feeling significantly better over the next three years.
Professor Hans Jürgen Hoffmann
The new method works by the patient receiving an injection into the groin where the lymph nodes are. The injection contains allergens, which are substances that can cause allergic reactions.
"Since the lymph nodes are where our cells are coded to produce antibodies, we get a severe antibody reaction when the allergens are injected directly into the lymph nodes," says Hoffmann.
"This is more effective than other treatments where the allergens are injected under the skin or placed under the tongue, because then the system needs to transport the allergens down to the lymph nodes."
Our immune system uses antibodies to identify and neutralise foreign objects such as bacteria and viruses. Antibody-producing cells have a long life span, and that is why the treatment can be effective for three years."
Existing methods are troublesome
Today there are two ways of treating allergies. One consists of injections into the skin, known as subcutaneous immunotherapy. In the other method, known as sublingual immunotherapy, drops or tablets of allergen extracts are placed under the patient's tongue.
"The problem with the existing treatment forms is that they are lengthy; after each injection the patient needs to be under doctor's observation for an hour. Most people do not have the time to do that," he says.
"My experience with the pills is that people forget to take them when the symptoms ease."
Moreover, the existing treatment forms have many side effects such as itching and pimples as a result of the allergens making their way through the body. The new treatment consists of smaller amounts of allergens, since they are injected directly into the site where the antibodies are produced, and that causes fewer side effects, says the professor.
The researchers are currently testing the method on seven patients, but they are planning a larger randomised study of 36 participants.
----------------------
Read the Danish version of this article at videnskab.dk
Translated by: Dann Vinther
Related content