An article from The Academy of Finland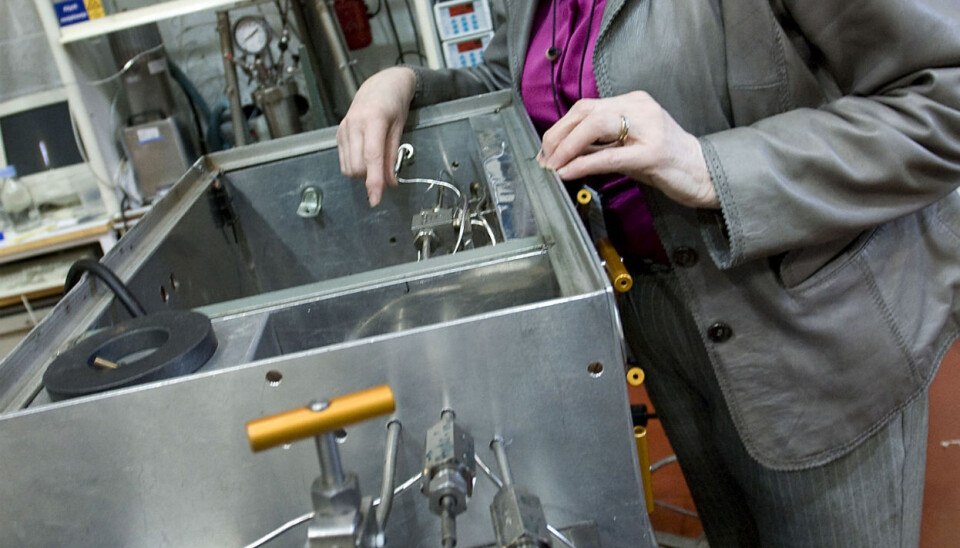 Making plastic out of carbon dioxide
Finnish scientists are using carbon dioxide to create plastic coating for food packaging. They claim that foods would have a longer shelf-life with the new material than with traditional packaging film.
The Academy of Finland
The Academy of Finland's mission is to finance high-quality scientific research, act as a science and science policy expert, and strengthen the position of science and research.
Excessive carbon dioxide (CO2) is perhaps the single biggest environmental problem facing the world today. Fortunately, with a bit of effort it can be put to productive use as a raw material in the chemical industry.
Scientists at VTT, the Technical Research Centre of Finland, have spent the past six years trying to develop a method that will convert CO2 into a plastic coating for use in food packaging and other applications.
Chief research scientist Salme Koskimies argues that food can actually stay fresh longer in the new packaging than in traditional nylon-based packaging films.
Helping the environment
Koskimies's project represents green chemistry in action, taking a knowledge-based approach to preventing and solving environmental problems.
The recovery of CO2 requires a very high-emission industrial plant. In Finland, such plants include the Rautaruukki steel mill in Raahe and Neste Oil's refineries, where gas emissions are easiest to recover. Emissions from the wood processing industry are probably recoverable as well. The recovery and reuse of industrial emissions would also help reduce their environmental burden.
CO2 use still a rarity
"As yet, there's only been very limited research to explore the different potential uses of carbon dioxide," says Koskimies. "The reason is that it's hard to activate chemically. The work we're doing is still essentially basic research. The only carbon dioxide-based products we have so far are urea fertilizers and aspirin."
Carbon dioxide can also be used to make petrol, provided the gas can be converted into carbon monoxide, but this is not yet commercially viable.
First industry orders received
Koskimies and her colleagues have developed a catalytic method in which carbonates and polycarbonates are made from CO2 and epoxides. This allows for the substitution of phosgene, well known as a deadly war gas, in the manufacture of plastic.
In addition, in his doctoral thesis another VTT researcher, Martti Alkio, made use of so-called supercritical tomography, where liquefied CO2 gas under high pressure is used as an environmentally friendly solvent. He applied this method to develop a separation and purification method that is used to purify certain medical substances. At this early stage, there is already considerable interest from the industry, and VTT has now received its first orders for the further development of this method.
External links